Trish Brownlee
Creative Alchemist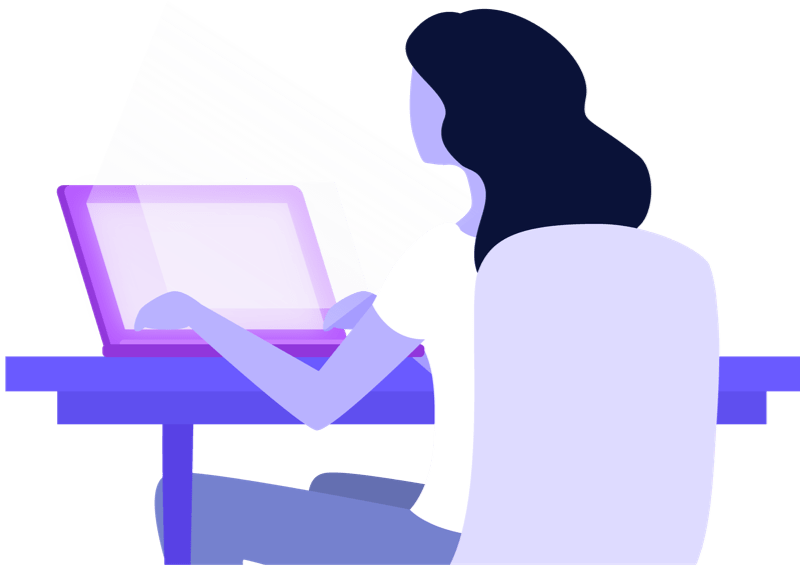 Welcome!
I'm Trish Brownlee
I am a creative alchemist with a diverse background who is innovative, empathic, and dedicated to creating a better world through design thinking and artistic solutions.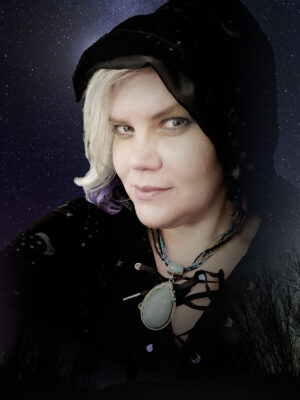 What would you like to create together?
Let's have coffee and manifest some magic!
I am an intuitive, whole-hearted, and skilled UX designer, and graphic designer who transforms abstract visions of the imagination into a functional reality that delights, mends, inspires, and unites. A diverse journeyman and insatiable researcher (I've photographed from helicopters AND taught Kindergarten – and did it well) I integrate my unique experience and education into my design career. I'm an artist at my core, a teacher at heart, with a visionary mind, resilient spirit, and alchemist soul. Brewed from my enlightening travels, divergent perception, and unflappable nature, I've become an elixir of innovation, passion, and empathy.
I spent a decade working with U.S. Military as a graphic designer, photographer, audiovisual creator, technical writer, journalist, archivist & whatever else I was told to do. I used my magic to do most of this with no support, no training, & no budget, learning on the spot and teaching myself. It did not matter that I had never edited a video in my life – I learned to do it in a week and do it well. Along the way, I learned leadership and mastered the skills by teaching others. I also learned what kind of leader and teammate I will not be. I walked that world conjuring up the confidence of a General because I spent half of my career making Generals look good. I learned what I don't and do want. I only want to use my gifts now with those that are trying to create a better world. I want to work with people that understand and respect the need for a work/life balance and truly care about their people beyond lip service. That is a place that will benefit from my very real understanding of loyalty, integrity, and service, and my ability to adapt, learn and lead.
For the next decade, I became a freelance graphic designer and photojournalist, while also teaching art, design, and managing art programs for youth. I am the mediator and collaborator with a broad perspective excitedly announcing insights and reminding others to stretch, sleep and celebrate failures, and trying again. I am now ready to use what I've gained – presentation & research skills, wisdom, empathy, persistence – for the next calling.
I can see the big picture and I possess the soft and hard needed skills to co-create a better world for all. I want to work with daring leaders to craft a better world through design thinking, creative problem-solving, and holistic solutions. Is that you? 
Creative Strategist
March 2021 – June 2022
Contract with Microsoft for Wellness User Research  &  Proof of Concept
LEAD VISUAL Designer
February 2021 – June 2022
Center for Religious Wisdom & World Affairs at Seattle University
UX Designer & Webmaster
June 2020 – June 2022
Religica Theolab
Visual Designer & Creative Strategist
November  2020 – October 2021
Allstar Guitar (ECom & Brand Identity)
PRofessor of art –  Graphic Design 
July 2018 – May 2021 
University of North Carolina – Fayetteville State
Partnership Manager & Teaching Artist
July 2019 – October 2020
Kirkland Arts Center
Arts Educator
July 2012 – July 2018
Fayetteville, NC
Photojournalist
August 2011 – December 2016
The Fayetteville Observer
Audiovisual production
January 2009 – August 2011
U.S. Army Special Operations Command
Media Specialist
January 2008 – January 2009
CSA, LTD
Visual information & Public Affairs Specialist
January 2004 – January 2008
U.S. Air Force
Designer & Production Lead
2003 & 2005
Kinkos
Front-End Development
March 2022
Vets in Tech, Seattle WA
UX Design Fellowship
January – April 2021
General Assembly, Seattle WA
Artist Fellowship
August 2019
Vermont Studio Center, Johnston  VT
Collaborative Teaching Fellowship
2017-2018
North Carolina Museum of Art, Raleigh NC
Artist-in-Residence
2016-2018
Cape Fear Botanical Gardens, Fayetteville NC
Artist Residency
January 2015
Penland School of Crafts, Bakersville NC
Fayetteville 40 under 40 Award for Leadership & Community Service
2018
Fayetteville, NC
V-WISE Alumni
2017 – Syracuse University
Veteran Women Igniting the Spirit of Entrepreneurship 
Non-Commissioned Officer 
(U.S. Military) 2004-2011
Storytelling & Presentation

Communication Skills

Collaboration & Interpersonal Skills

Innovative Problem-Solving

Project Management 

Creative Strategy

Content Creation & Management
Industry Knowledge
UX Design & UI Design

User Research

Personas, Insights, Journey Maps

Product & Concept Design 

Front-End Web Design

Visual & Graphic Design

Content Creation

Presentation Design

Print Production

Photography

Basic Audio/Video Editing

Social Media Management

Branding & Logo Design

Typography & Color Theory

MAC & PC Platforms

Prototypes & Wireframes

Agile Workspaces
Industry Software & Platforms
Figma

Sketch

Invision
Axure
Miro

Final Cut Pro

Audition

Content Management Systems

WordPress

Terminal Four

SharePoint

Learning Management Systems

Github

HTML/CSS/Javascript

Google Analytics/SEO

Google Workspace

Asana

Slack
Canva
Adobe Software
XD

Photoshop

Illustrator

InDesign

Lightroom

Premier
Microsoft
365/Suite

Word

Excel

PowerPoint

Outlook

Teams
Post-Graduate Studies – Theology
Seattle University
2019-2021
Master of Fine Arts in Visual Studies 
Pacifici Northwest College of Art
2013-2015
Bachelors of Art in Visual Art: Graphic Design & Painting
Fayetteville  State University (UNC)
2009-2012
User Experience Design Certificate
General Assembly
2021
K-12 Art Education Certification
Fayetteville  State University (UNC)
2012-2015
Arts Integration Specialist Certification
​
Institute for Arts Integration & STEAM     2019
Journeyman
Public Affairs
Community College of the Air Force            2007-2011
Journeyman 
Audiovisual Production
Community College of the Air Force          2005-2006
Non-Commissioned Officer Leadership Training
Airman Leadership School (Air Force)
2006
Meet for coffee
What shall we create?!