Creating Personas & Journey Maps
 This case study demonstrates synthesizing various research methods such as screener surveys, interviews, trend research, card sorting and more to create personas and journey maps.  
Concept
Affiniti: A social gathering app
 TEAM
Trish Brownlee

Nick Law

Kimberly B.E. 

Katia Jimenez
User Interviews
Market Research
Affinity Mapping
Journey Map Layout

Persona Layout

Feature Analysis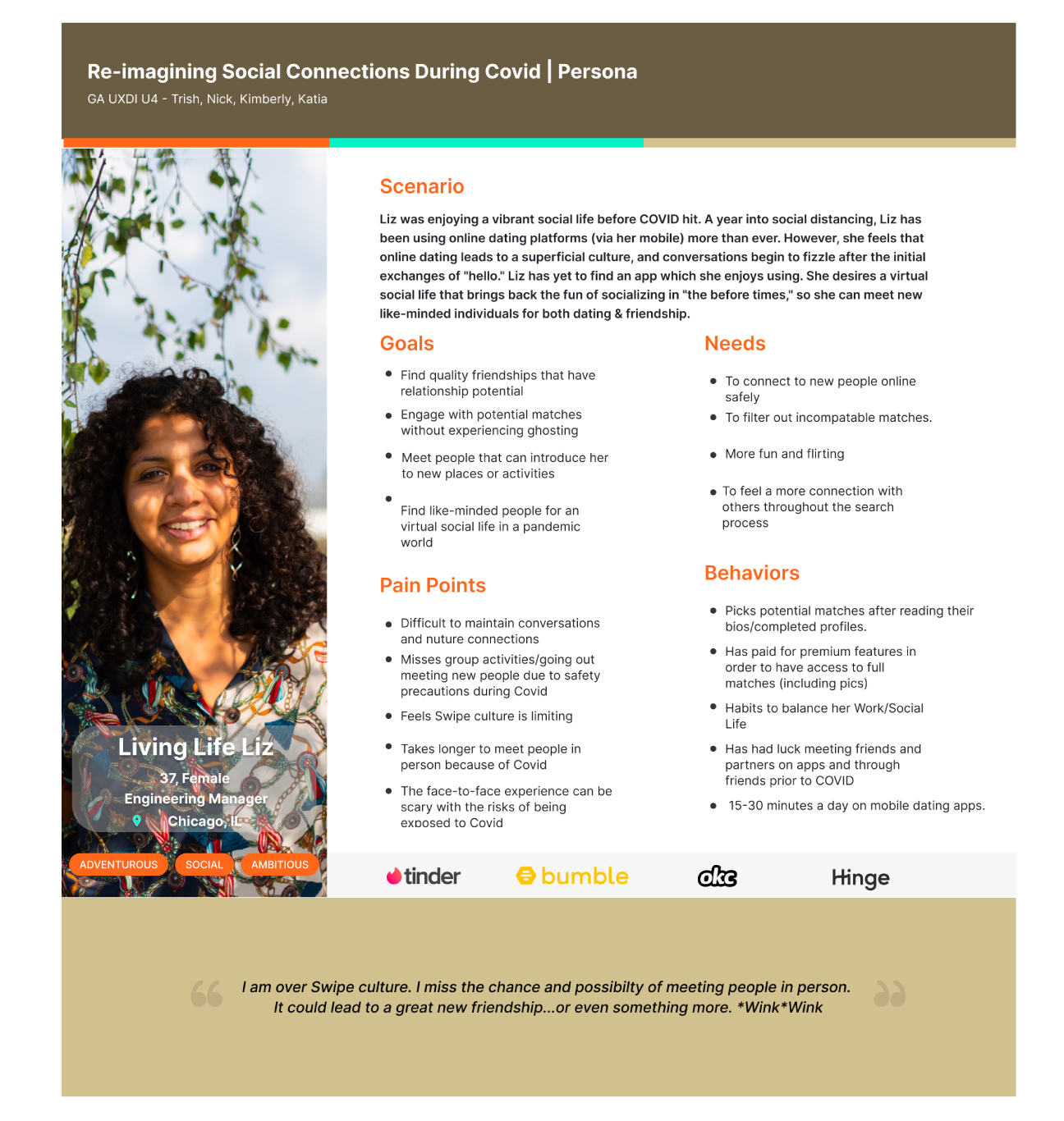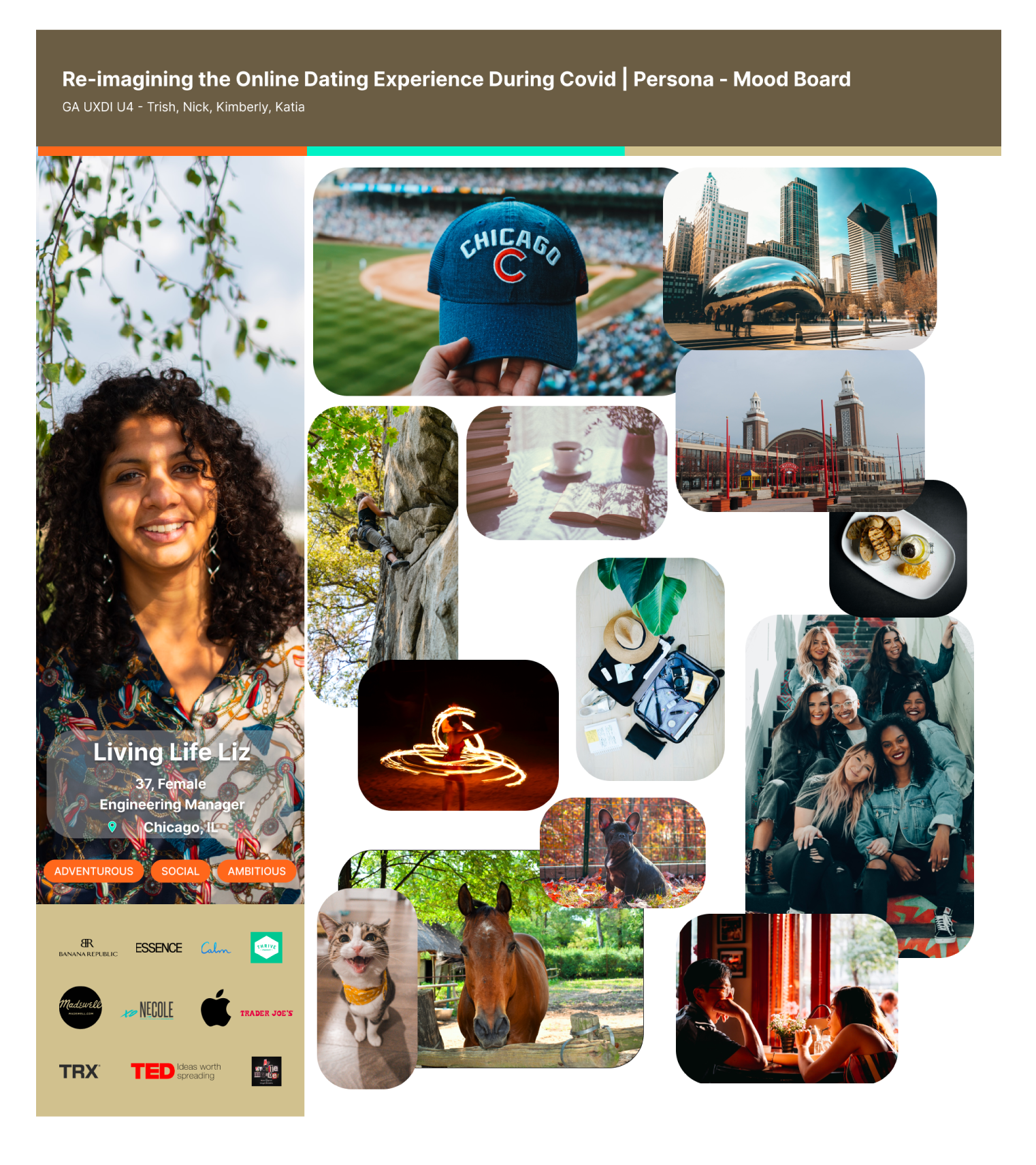 PROBLEM SPACE
 With the state of the world still remote, it is harder than ever for people to find connections, romance, and love.
Opportunity
Opportunity: Create a dating product that connects users during COVID in new and outside-the-box ways.
Research
Conduct research through user surveys, interviews, and testing
 Compare dating sites and research trends
Conduct affinity mapping to discover patterns and insights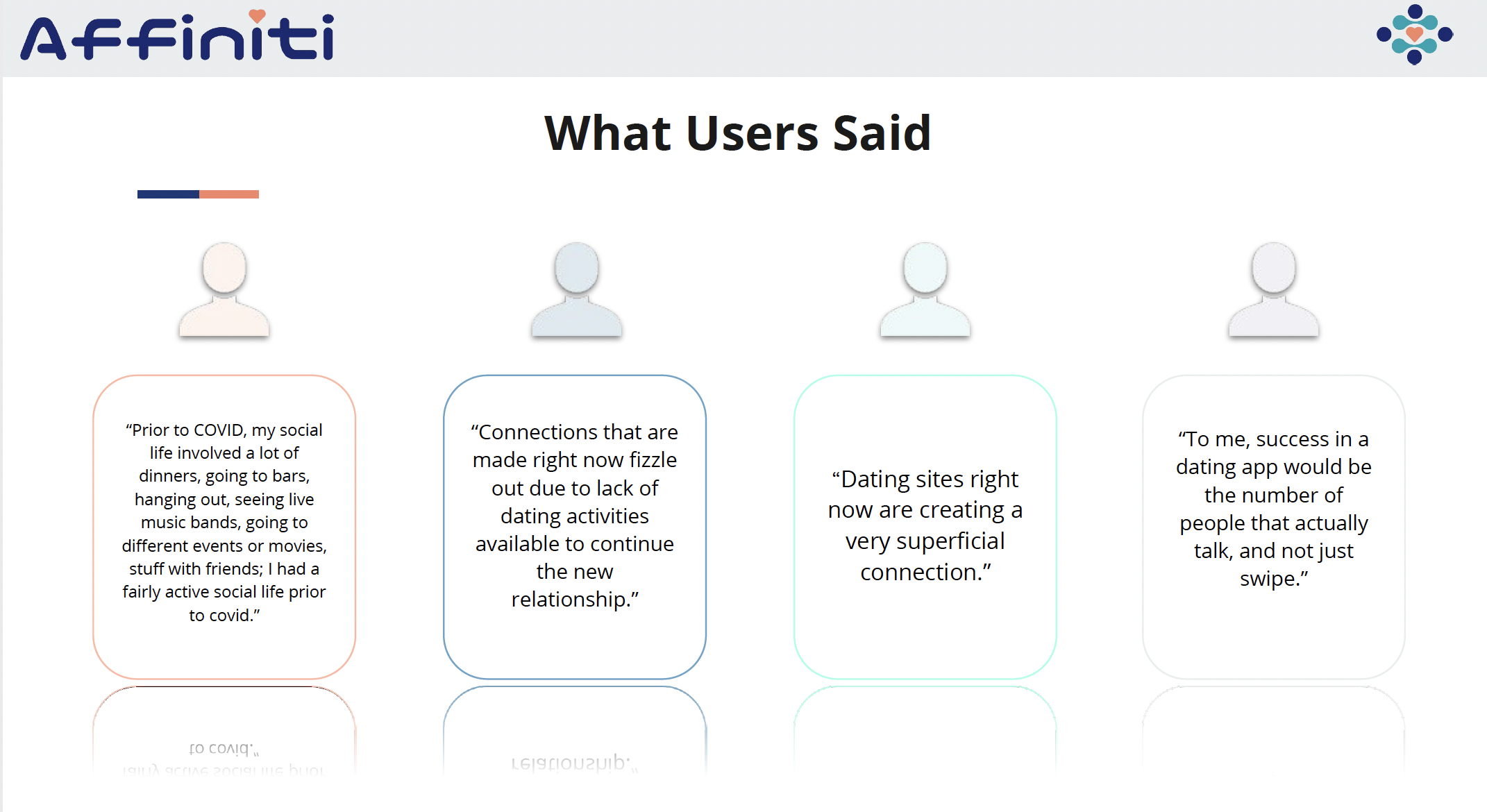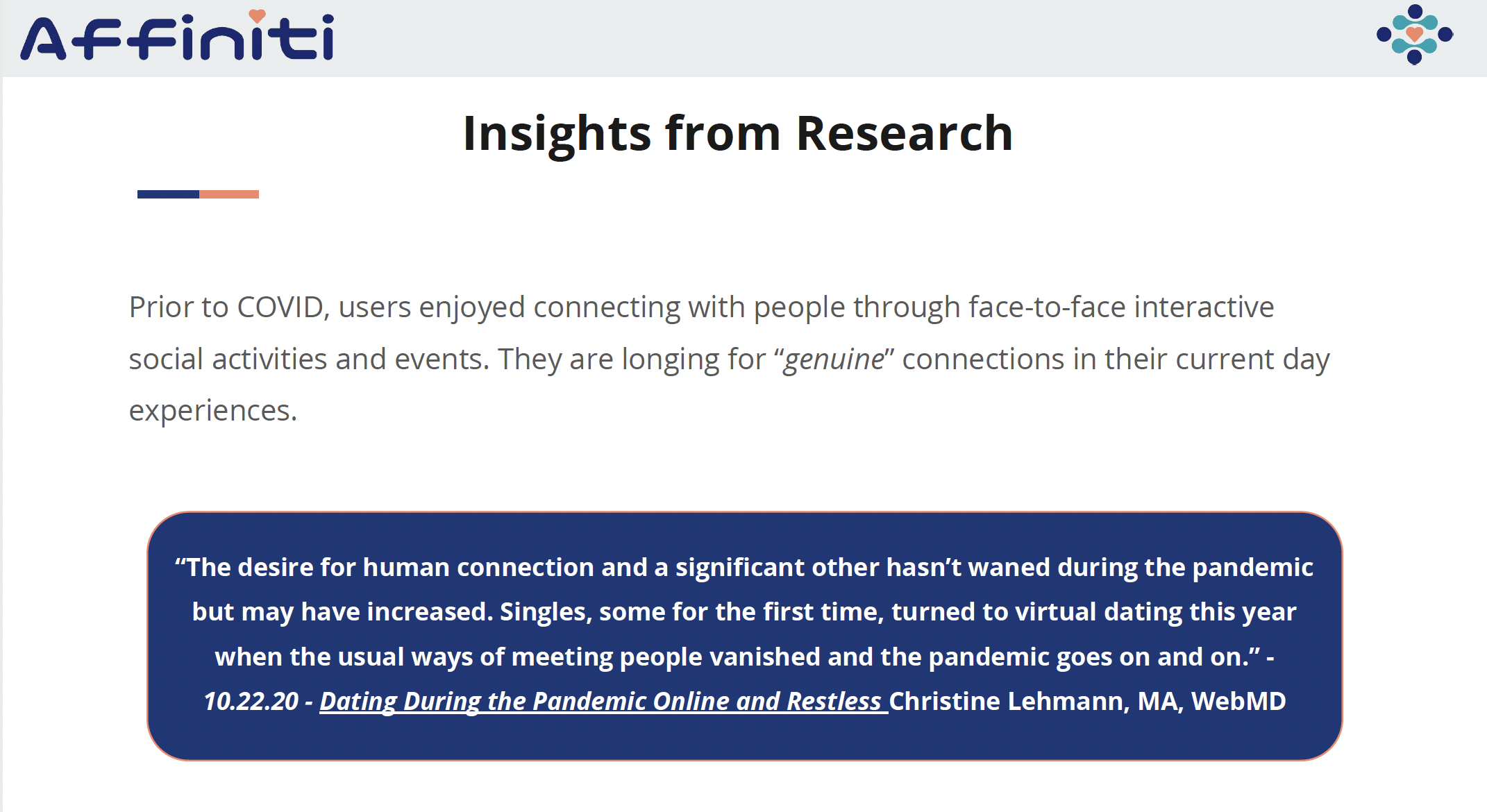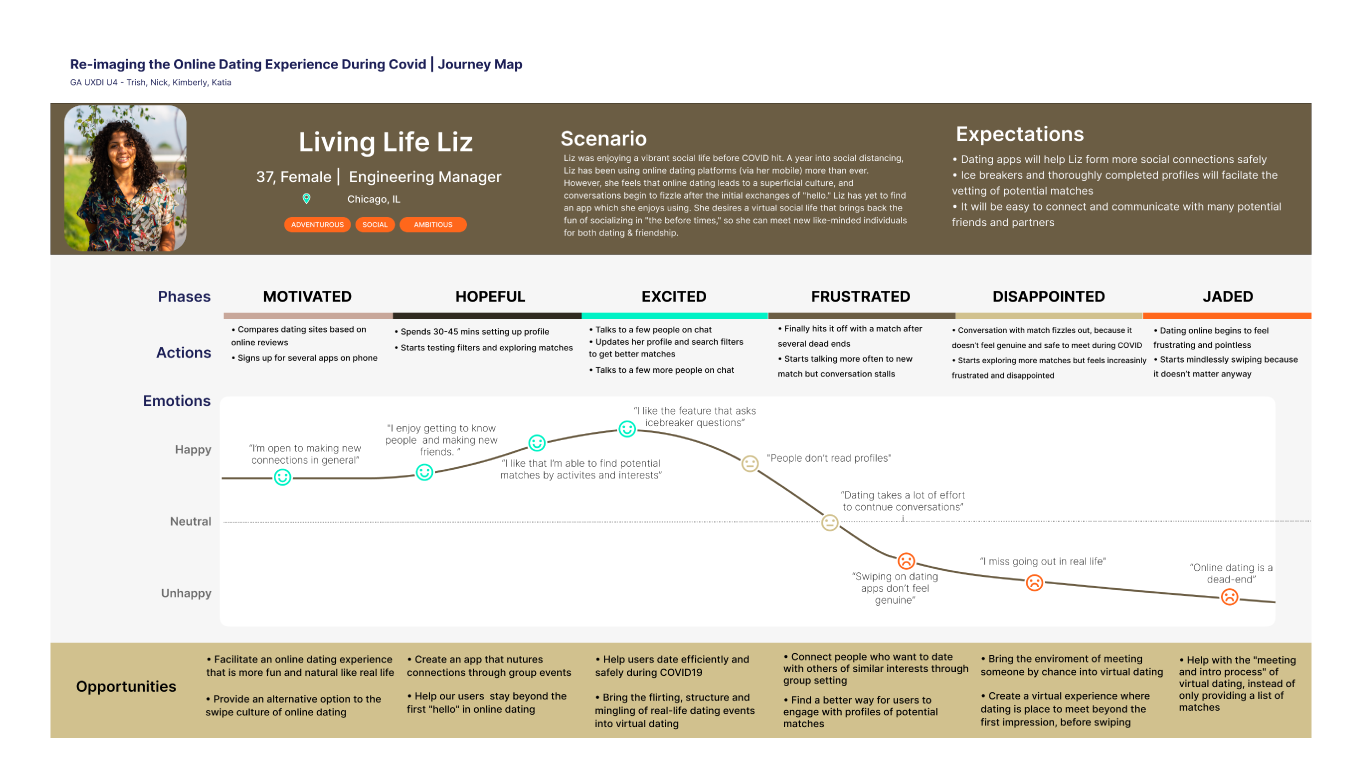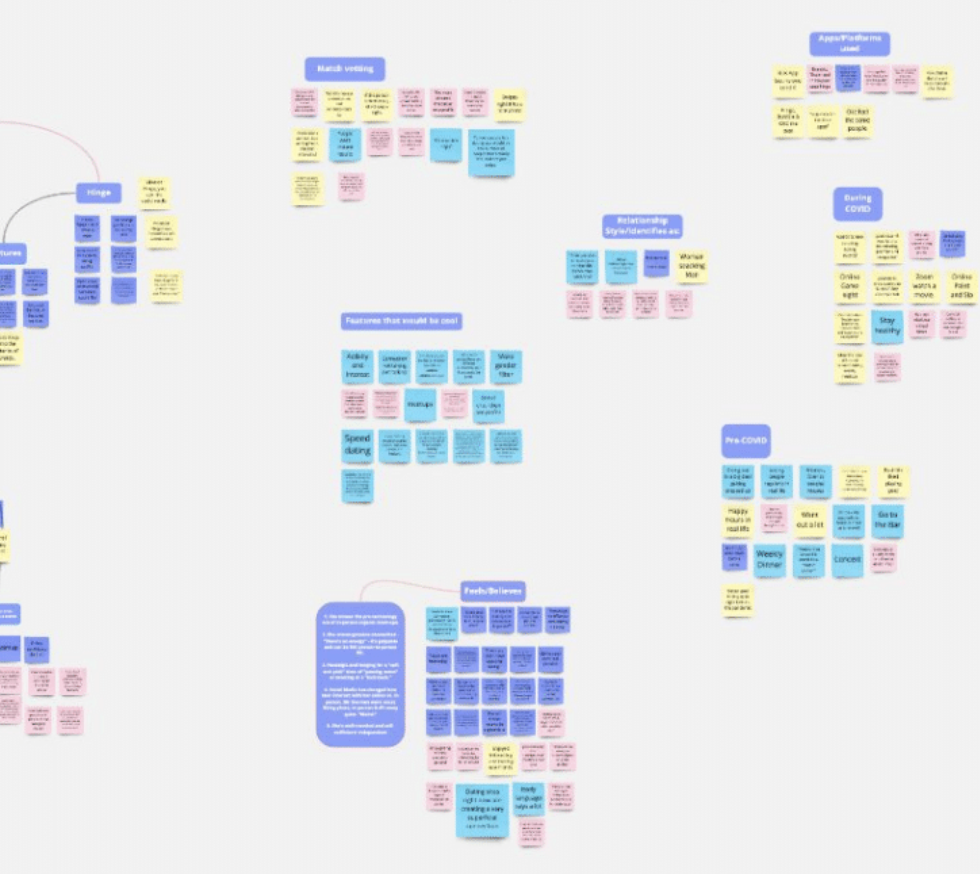 Outcome
With our research, our team was able to create a persona and journey that gives insight into the user and problem space. We were able to use this research to determine key features needed to create a proof of concept app: Affiniti.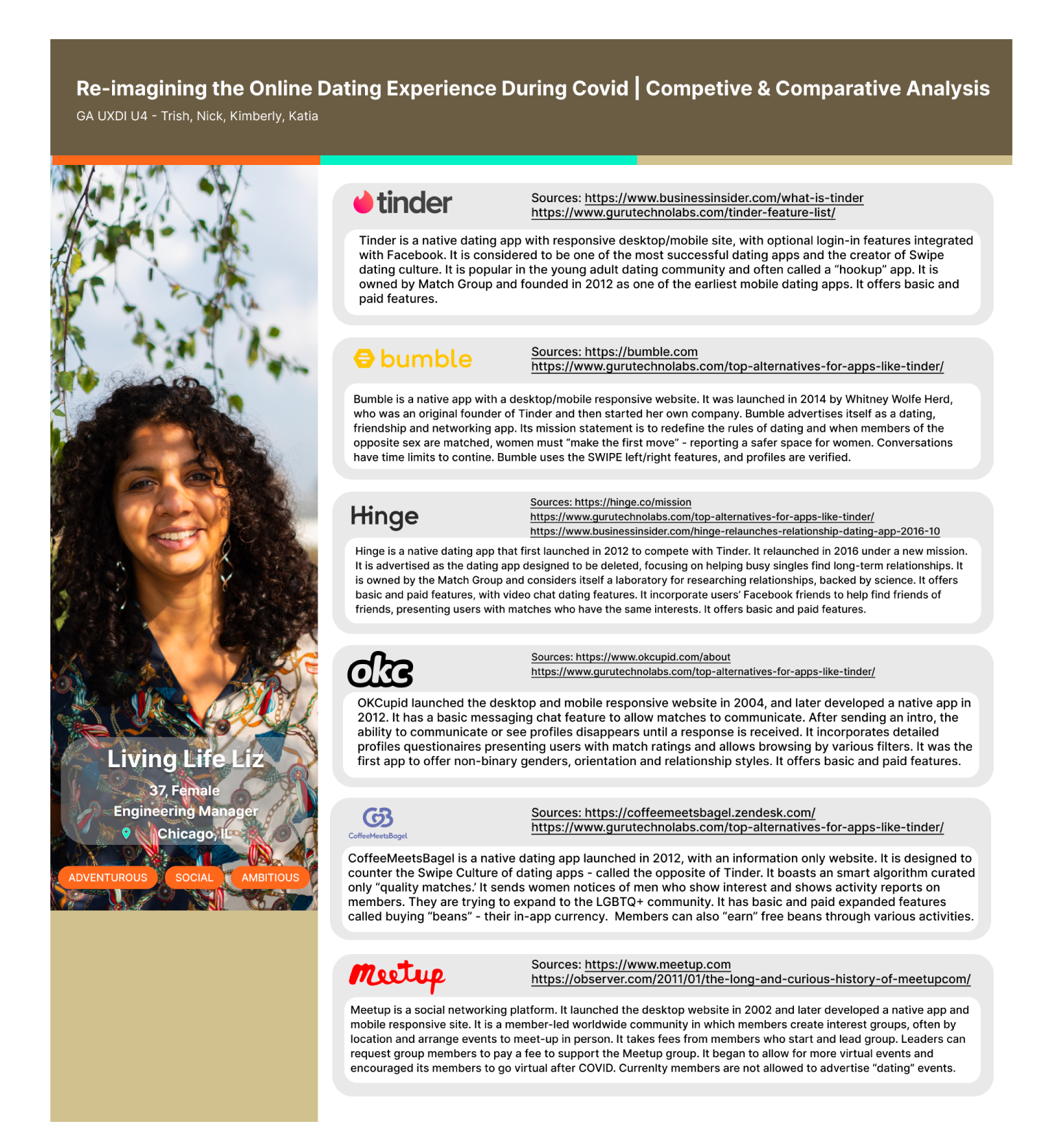 Problem Statement & How Might We